Stage Show 2019!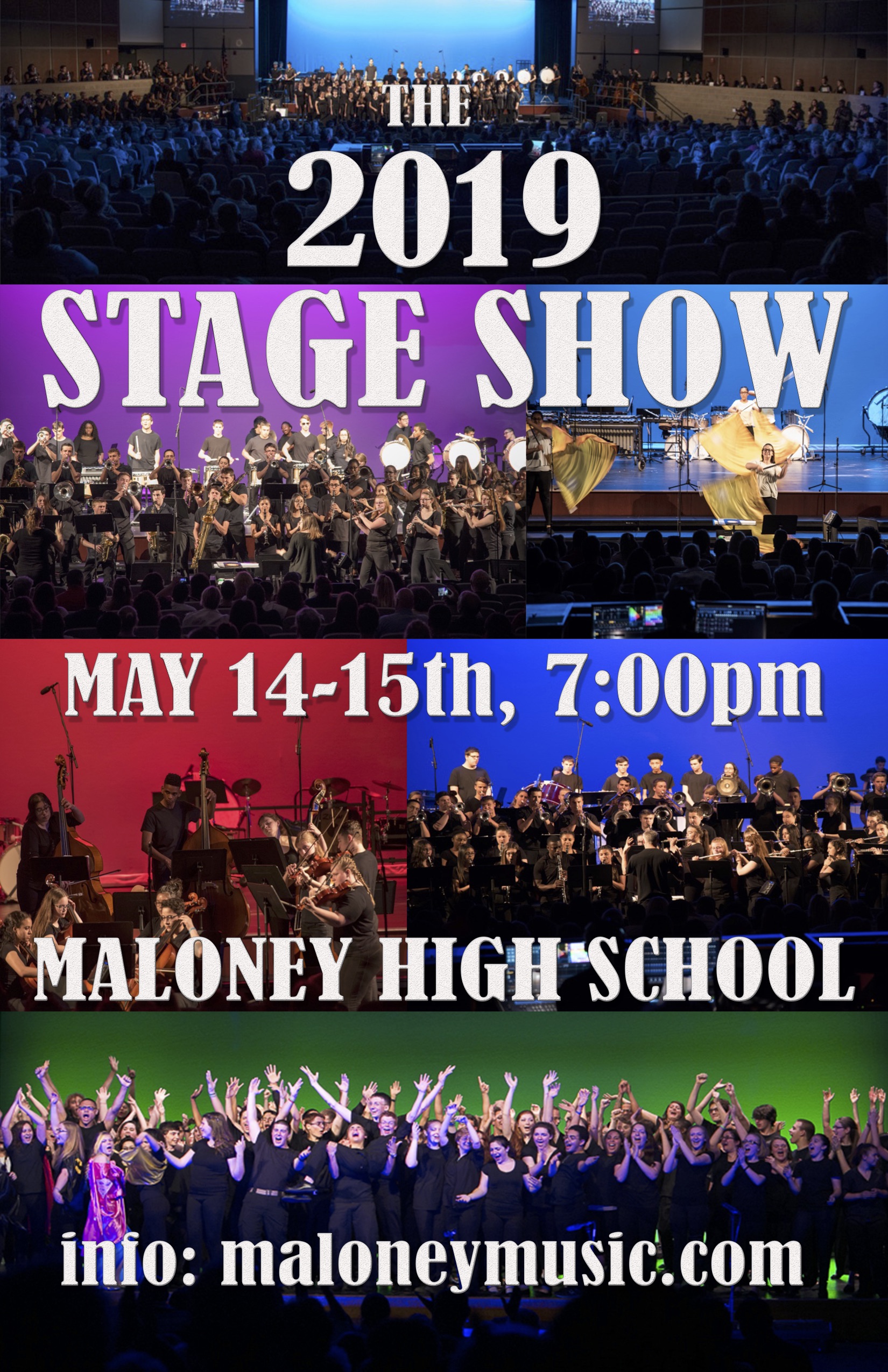 Tickets are $5.00 at the door! There are no pre-sale tickets. Cash, Check, Charge available.
This is a all-inclusive event featuring all students in our department. Most department ensembles are represented in this show, which takes place throughout the theater in varied formats. The show features chorus, band, colorguard, drumline, solo acts and more.
Email: Brian.cyr@meridenk12.org for more information.
Contact the Maloney
Department of Music & Theatre