The 2019 Musical: Anything Goes!
For information:
Email: brian.cyr@meridenk12.org
Phone: 203-238-2334
Thursday Night Performance: Student Discount Night: $10.00 for MPS students
Tickets are available at the door or in advance via our online ticket system. Please note that there are two levels of tickets. $20 tickets are the first rows of the center section of the house and $15 tickets are the remainder of the house. $20 tickets are in red and $15 are in green. All seating is general admission by section (you may sit anywhere in the section you purchase a ticket for)
.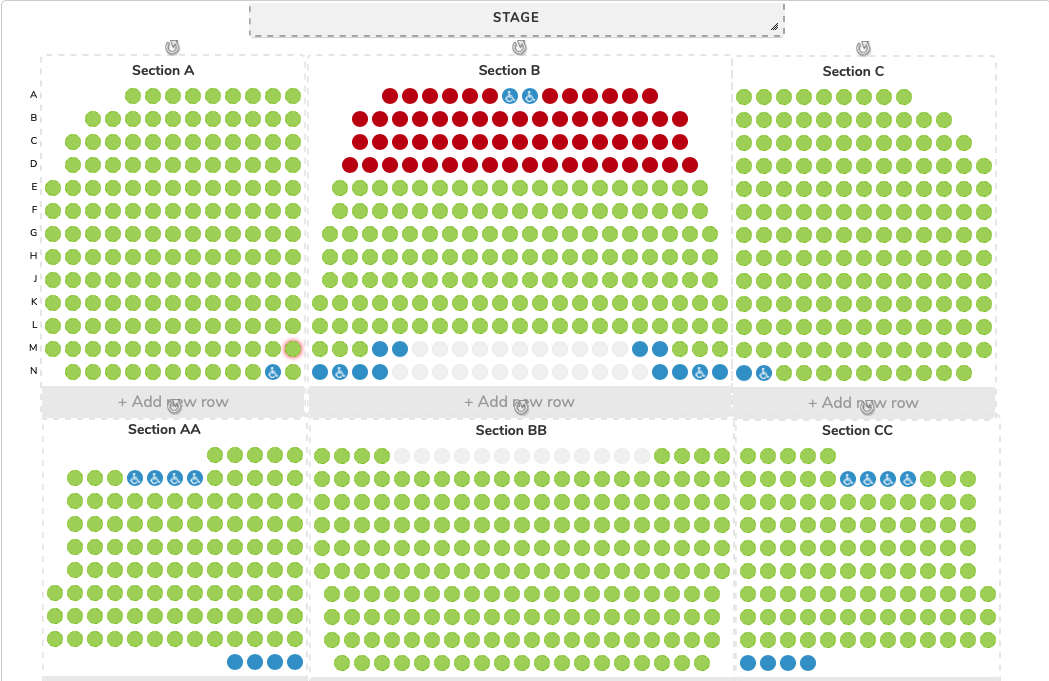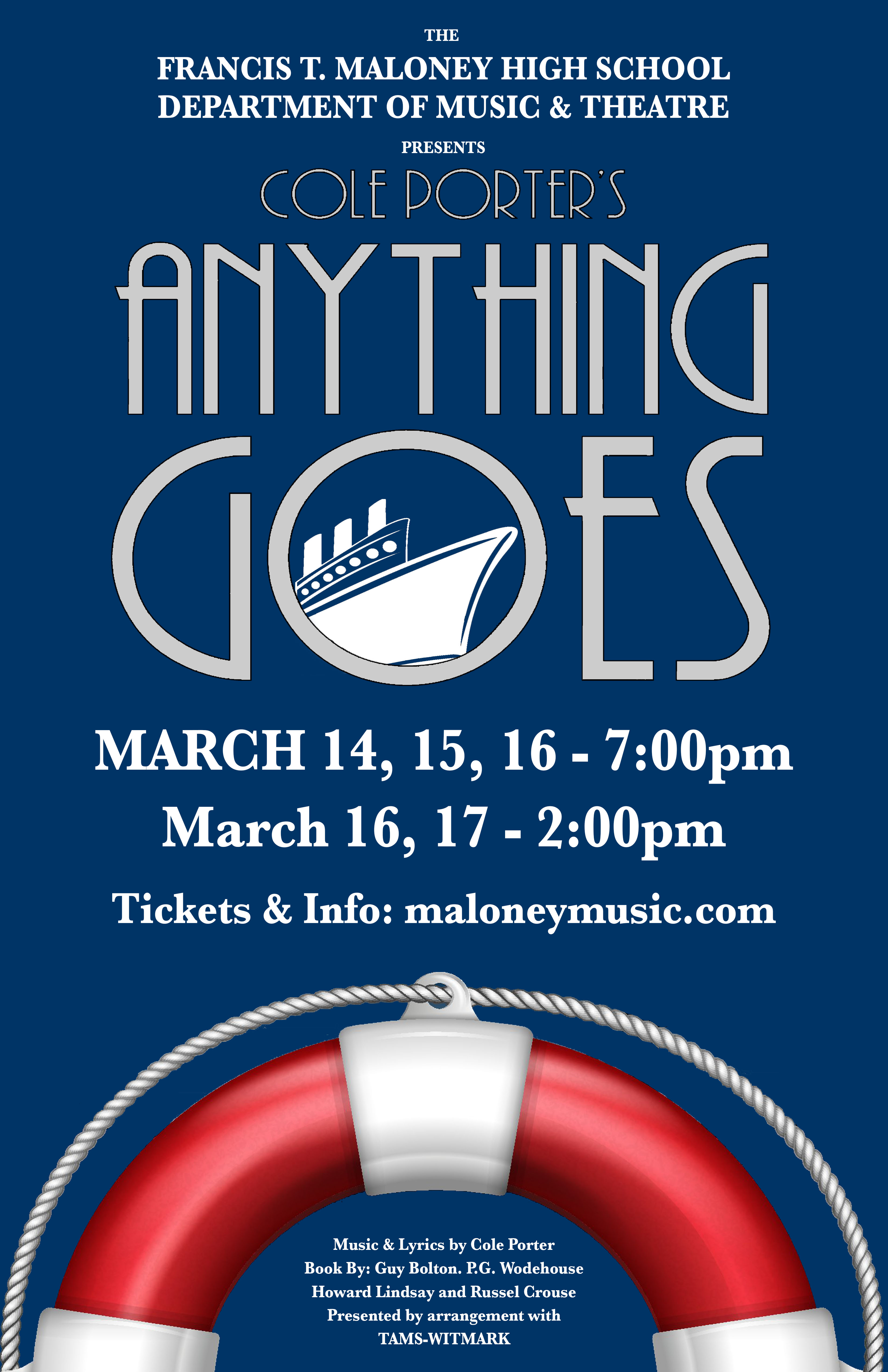 Contact the Maloney
Department of Music & Theatre