Band Opening Night 2023!
Maloney High School Auditorium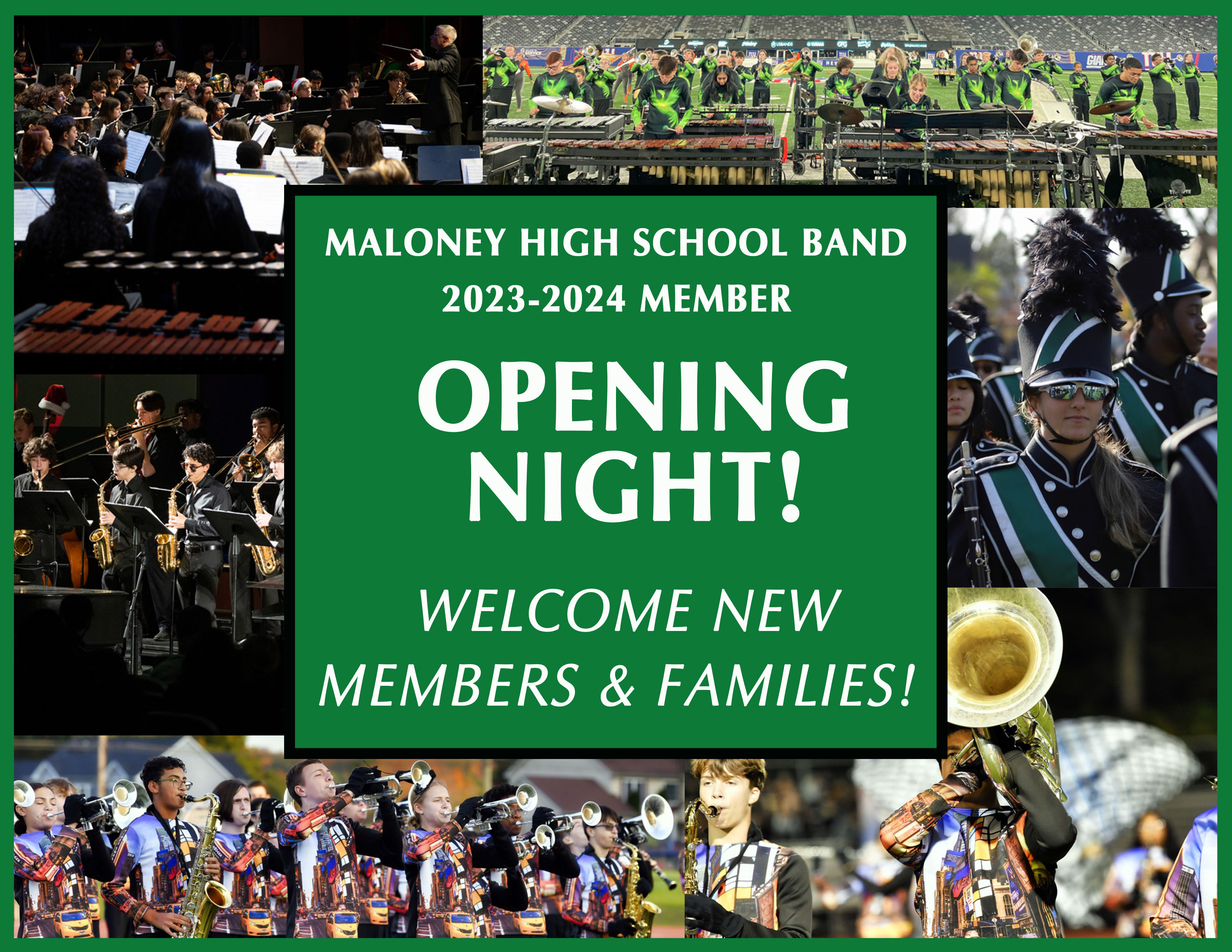 It's time to meet the 2023-24 Maloney Band!
All new and returning members are required to attend our opening session for the upcoming season! This is a night for both students and parents as we debut new music, announce plans and have some fun!
Here's the deal...
6:00pm - Maloney Auditorium
**This event is for all NEW MEMBERS AND RETURNING MEMBERS! Graduating seniors are not required to attend, but are certainly invited!
EVENT WILL INCLUDE:
Announcement of the Fall 2023 Marching Show and first playing of the show audio
Announcement of the 2024 Spring Music Multi-Day Trip
Camp Plans
Fall Performance Schedule Announced
Show music handed out
Instruments provided to new members
New/returning member Meet & Greet
Booster Meet & Greet for all NEW PARENTS/GUARDIANS
And of course... some food provided by our Booster Team!
If you are new member and cannot make this event, please let us know ahead of time by emailing brian.cyr@meridenk12.org. We use this event to help finalize our rosters for the fall. Thanks!