Footloose!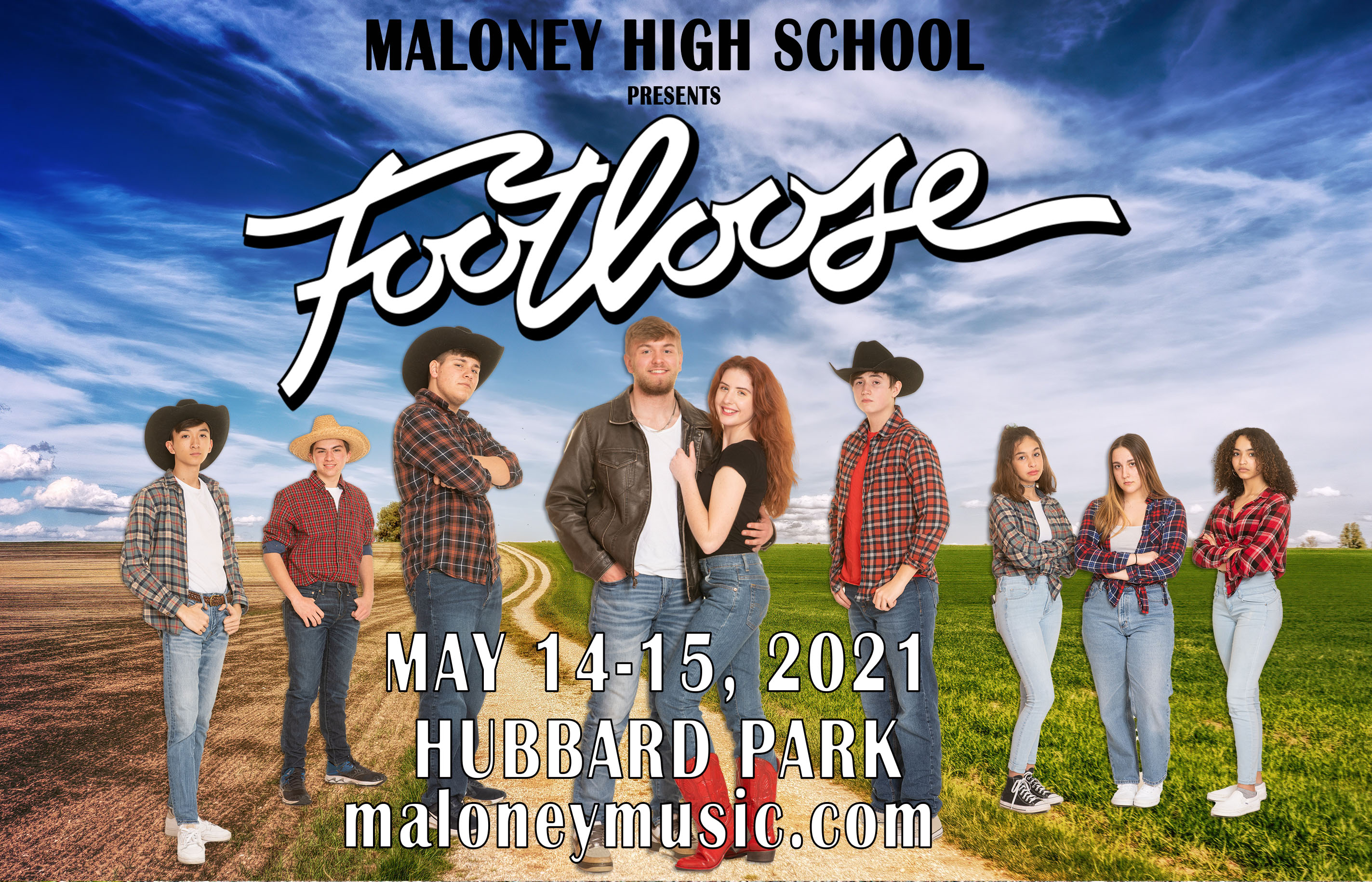 Join us on May 14-15th for Maloney's Spring Musical Production at Hubbard Park!
Shows are Friday and Saturday night at 8:00pm at the Band Shell
This is a free event... no tickets required!
Parking is located in the park by the pool and around the lake
The MPS Arts Events Outdoor Guidelines can be found here
Please bring your own lawn chair or blanket. We will not be providing audience seating out on the lawn
Concessions will be provided on site
If you have any questions, please feel free to reach out to us at brian.cyr@meridenk12.org
Hope to see you at the show!