USBands Show 2021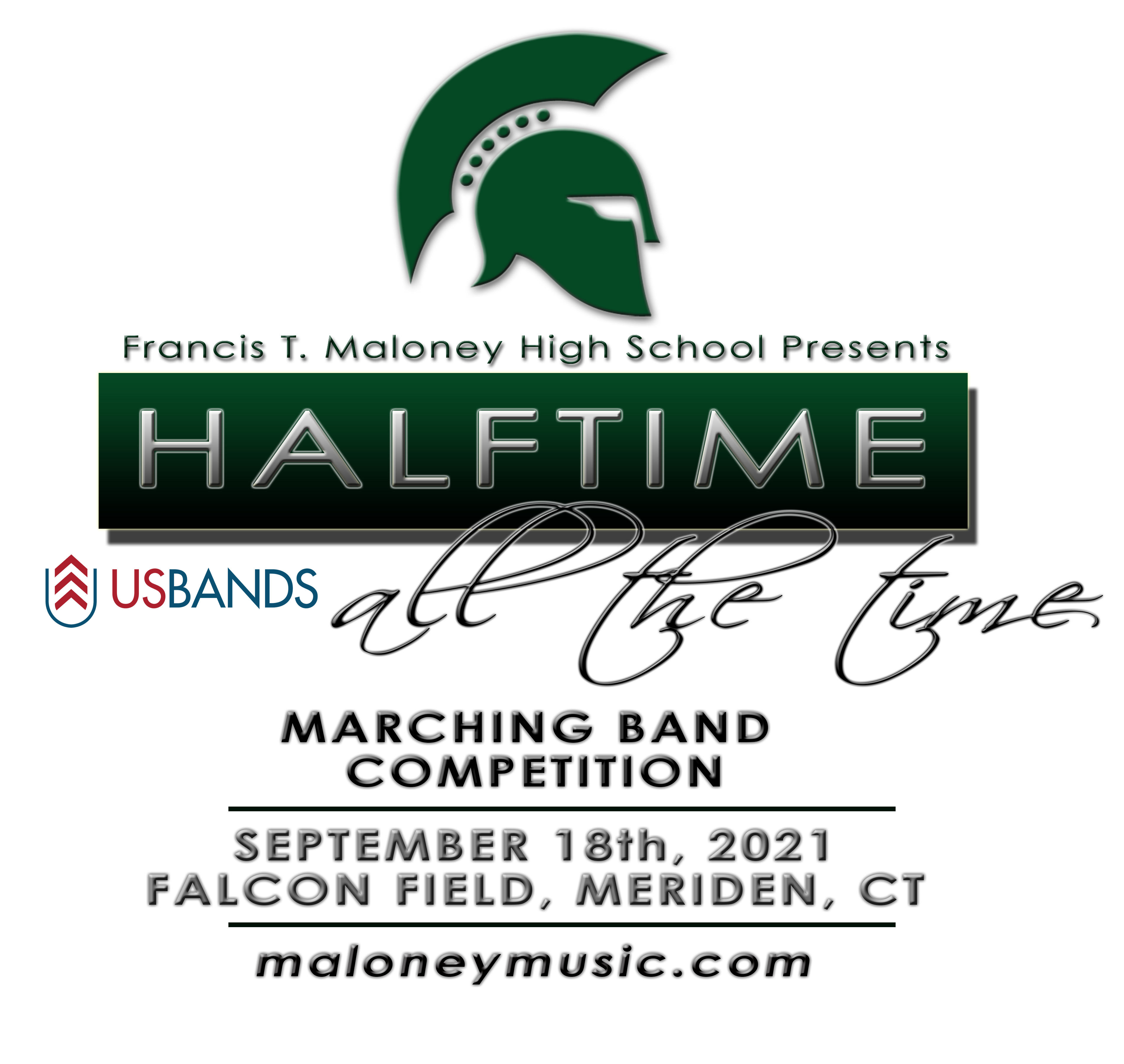 The 11th Annual USBands Halftime All The Time Marching Band Show
September 18th, 2021
Tickets: $12 per person, $10 seniors and students
Parking:
Spectator parking will be at Maloney High School (via shuttle bus) and Edison Middle School. There is no parking via the Falcon Field entrance on Westfield Road (this area is for pit trucks only).
All Directors, Show Staff, USBands Staff and for handicapped parking – please use the front Washington Middle School lots.
THE MAIN ENTRANCE IS THROUGH THE WASHINGTON MIDDLE SCHOOL BUS LOOP (SAME AS MERIDEN FOOTBALL GAMES)
Weather Procedures: Should severe weather occur, the show will be canceled.
Refreshments:
The main refreshment area will be under a large white tent on the Falcon campus. Burgers, Fried Dough Fries and more!
Hosted by: The Maloney High School Music Boosters
Questions: email boosters@maloneyband.net