The Maloney Concert Band
The Concert Band is the primary instrumental performing ensemble at Maloney High School. This group serves as the base ensemble from which our marching, jazz, chamber and percussion groups are derived. This group is taken for course credit at the B-Level or Honors Level and meets withing the school day during period 5. Students enrolled in Band engage in numerous performance opportunities throughout each school year including school performances, competitions throughout the state and even performance trips across the country.
Students electing to take Band must be proficient on a band instrument. For more information on the band, please contact the director.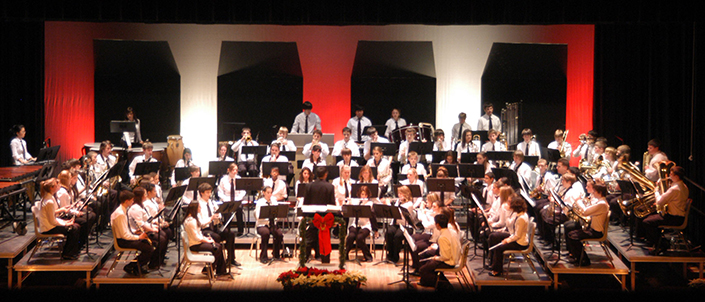 Contact the Maloney
Department of Music & Theatre