Guard Programs
The 2022-2023
Middle School Colorguard!

Coaches: Olivia Murphy, Marissa Klimovich, Holly Defelice
Program Coordinators: Brian Cyr, Holly DeFelice (Maloney Head Coach)
Middle School Colorguard is our newest and biggest guard group! This group practices at Washington Middle School one night a week.
No prior experience is needed and there is no cost to join. Grade 6-8 students from Edison and Washington Middle School are welcome to join this group. There are no costs to join. This a great way to learn a new sport, learn dance, coordination and technical development and work with a great group of students.
Students will compete in the MAC (Musical Arts Conference) Competitive Season!
This program is sponsored by the Maloney High School Marching Band and Colorguard Programs.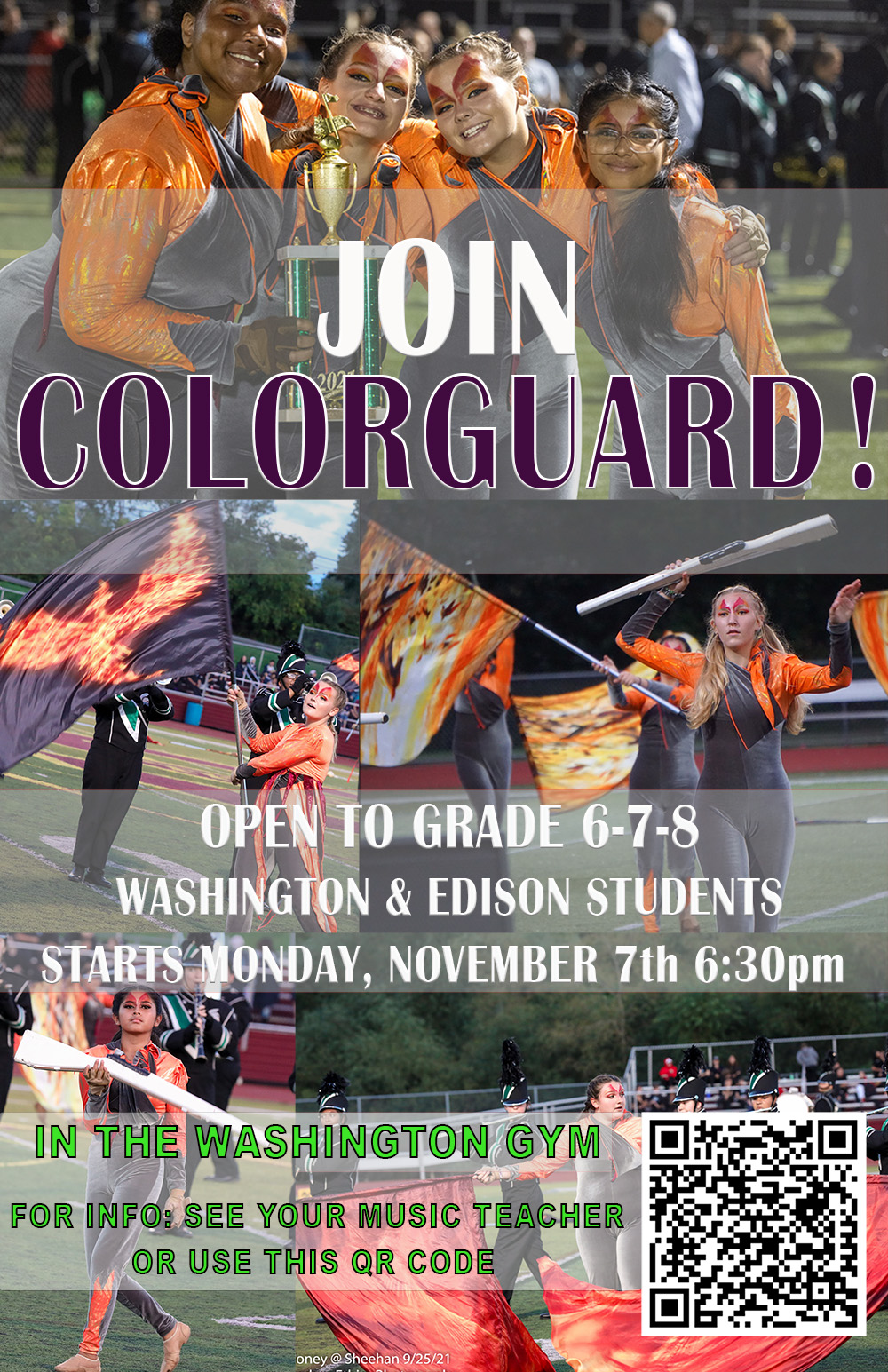 Maloney Colorguard
Program Coordinator: Brian Cyr
Head Coach: Holly Defelice
Assistant Coaches: Marissa Klimovich
Colorguard is the visual performing group which performs as part of the marching band each fall. Students who perform in Colorguard take the class during the school day for the fall semester. Students are also able to take colorguard in the fall and transition to a band instrument for the duration of the school year. These students take colorguard/band for the entire school year.
Students interested in signing up for colorguard should email the program director.
Maloney Winterguard
Winterguard is a club sport that competes in the MAC Winterguard Competitive Circuit. The group currently competes in the AA class. This program practices on nights and weekends at Washington Middle School and Maloney High School. Competitions take place across the State of Connecticut.
Students wishing to compete in Winterguard should plan to take fall Colorguard as a course.