New Member Opening Day 2022!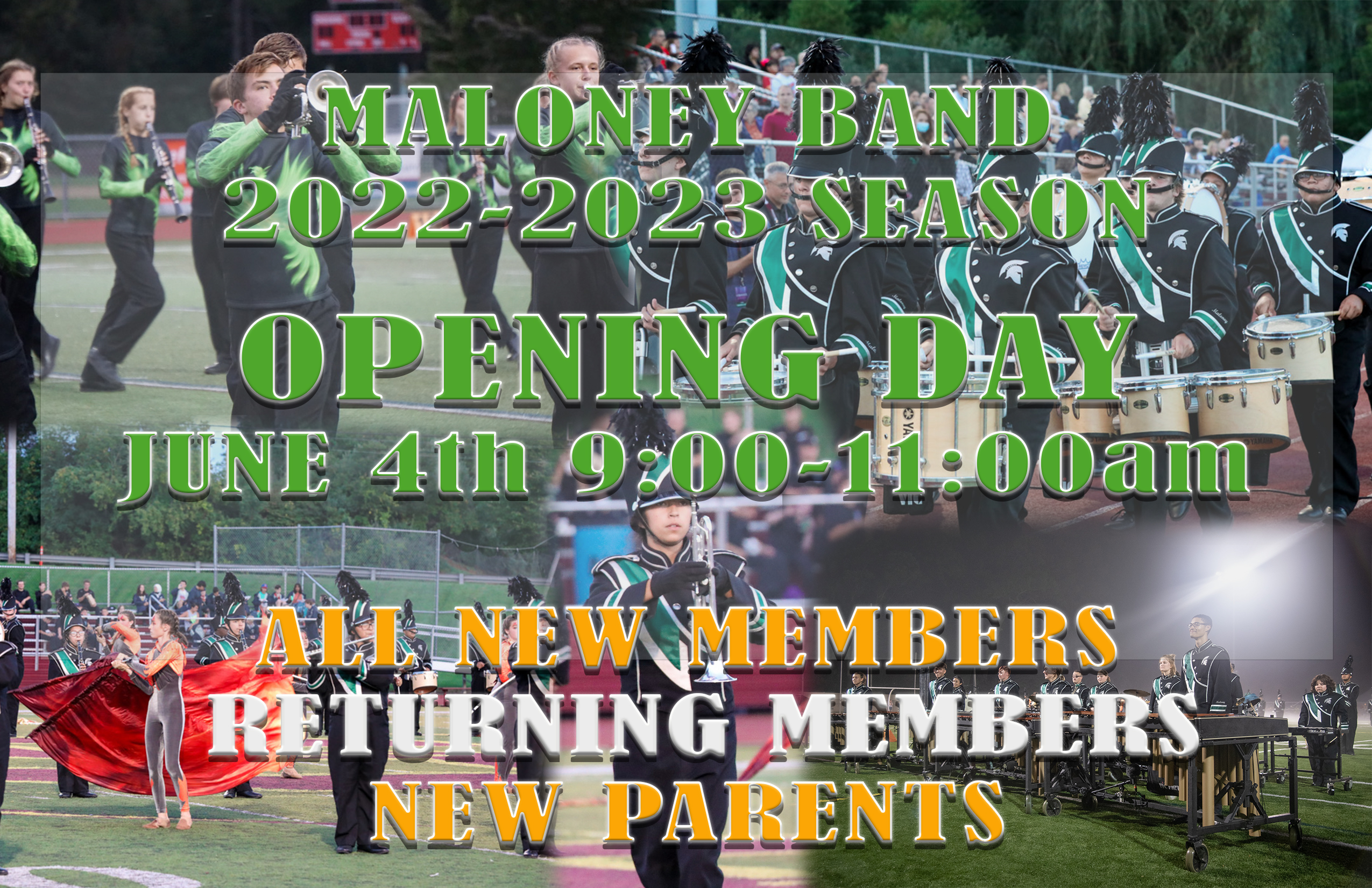 It's time to welcome the 2022 Maloney Band! If you are a new or returning member, we hope you can join us on June 4th! It is important that all members (new and returning) attend this session so we can provide important information and get you ready for a great fall season! Please let us know if you are coming via the link below!
STUDENTS:
Donuts for you too! We will introduce you to the band and your section, sign out instruments if needed, distribute music, discuss our fall show, have some fun and play some music. We will go from 9:00-12:00... details below. You don't have to bring anything unless you have your own instrument. We will take care of everything else.
PARENTS:
We need you to join us from 9:00-10:00 for a brief welcome meeting while your student gets started. Stay for coffee, donuts and some chat about what is to come this fall and what this band is all about!
IF YOU HAVE QUESTIONS:
Please feel free to reach out either by ParentSquare or via email. Thanks!
203-238-2334