The Maloney Stage Show Event!
Maloney Theater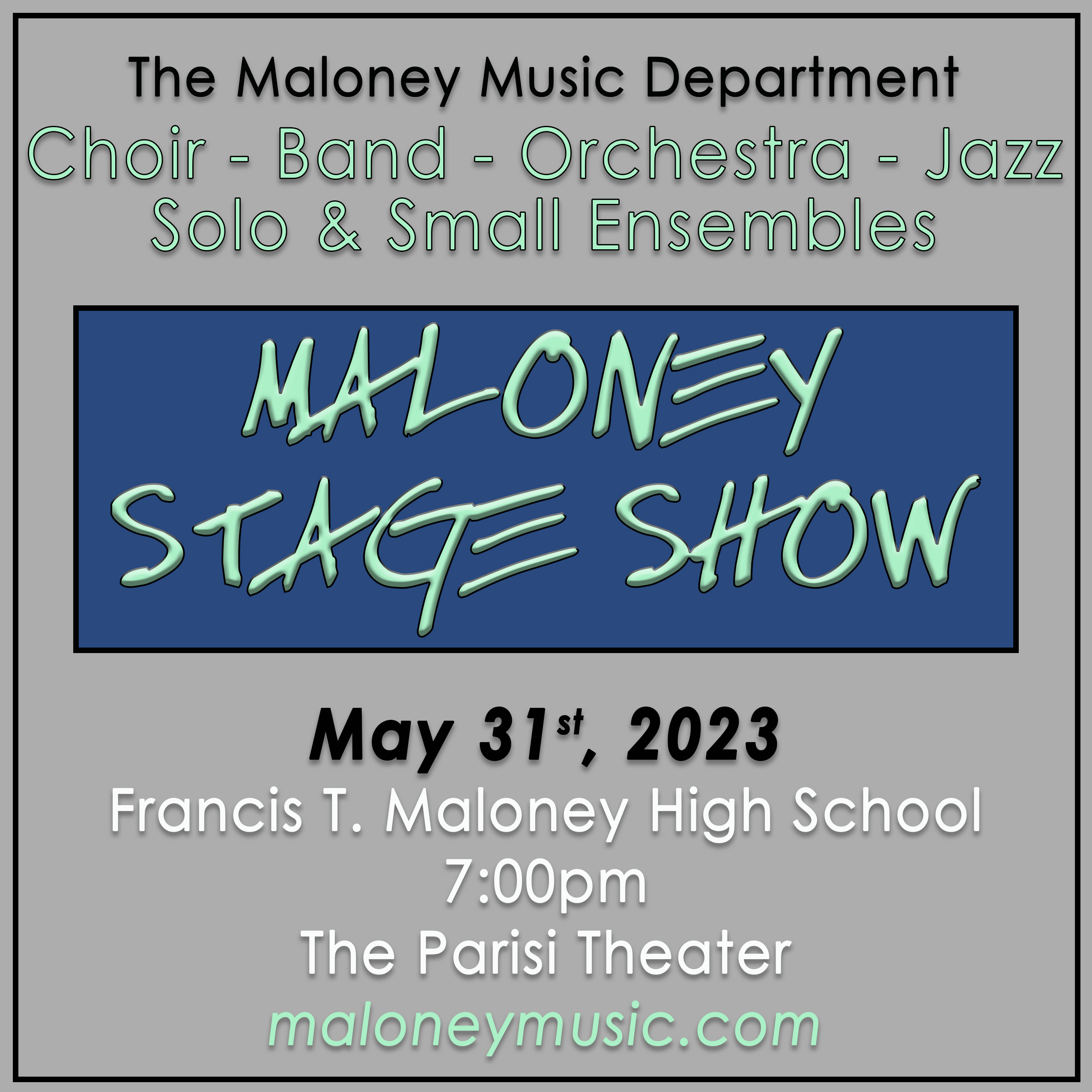 The Stage Show is our annual finale event! Join all of our Maloney Music Department performing ensembles as we showcase our groups, small ensembles and student-led performances! The show is one night only in our theater!
Join us for some interesting, fun and unique performances as we celebrate the end of our performance season!
Admission is $5. Tickets can be purchased here or at the door - cash or credit.
7:00pm with one intermission.
Hope to see you there!